Gmail Exchange ActiveSync Settings
Using the Gmail Exchange ActiveSync Settings, an email client that supports Exchange can access incoming messages and online folders on a phone, tablet, or another device.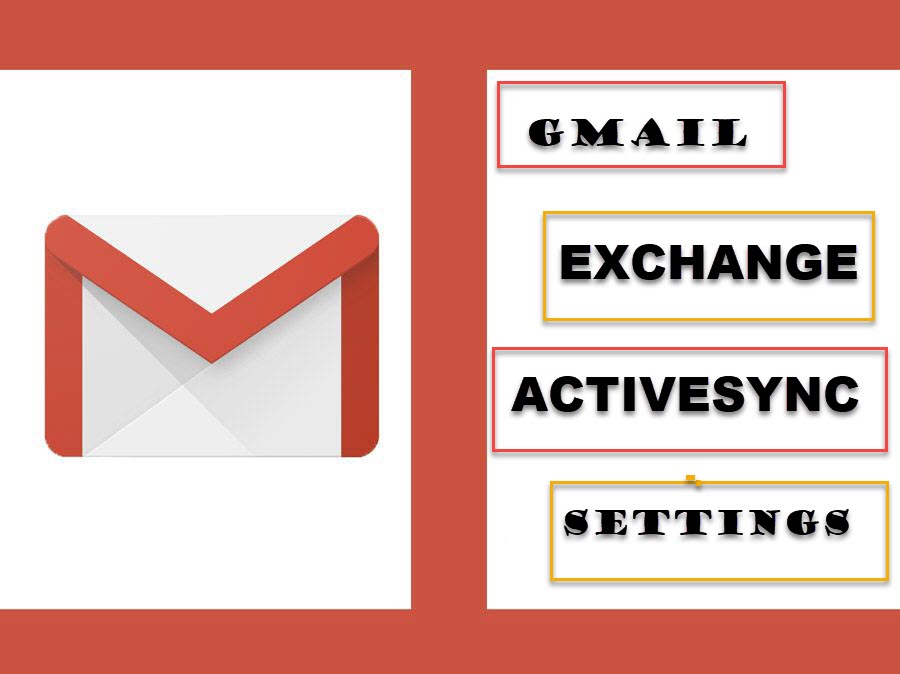 Using Gmail Exchange ActiveSync Settings has various benefits as Gmail creates what is known as Google Sync, which uses ActiveSync protocol and Microsoft Exchange technology to sync contacts, calendar events, and emails between your online account and device.
GMAIL EXCHANGE ACTIVESYNC SETTING
Gmail Exchange ActiveSync Settings include:
Gmail Exchange ActiveSync server address: m.google.com
Gmail Exchange ActiveSync domain: google
Gmail Exchange ActiveSync username: Your full Gmail address ([email protected])
Gmail Exchange ActiveSync password: Your Gmail password
Gmail Exchange ActiveSync TLS/SSL required: yes
Google does not permit personal or free users to set up new accounts with Exchange ActiveSync, therefore if these server settings don't work for your personal Gmail account or free Google Apps account, this is why. These parameters can only be utilized by active Google Sync EAS connections. IMAP, CalDAV, and CardDAV, however, all provide identical access.
BENEFIT OF ENABLING GMAIL EXCHANGE ACTIVE SYNC
If your account has access to Exchange ActiveSync, you can use ActiveSync to instantly receive new email messages as well as updates to your calendar, contacts, and tasks. Users of iPhones and other iOS devices who want to create a Gmail account using Exchange should speak with their administrator for information on how the settings should be applied. For instance, if the Google Device Policy app is used to sign in, your data should automatically sync if your professional Google Workspace (formerly G Guite) account is set up to do so after you sign in to a Google app.
TIPS
An Exchange ActiveSync-based Google Sync connection can only be created by users of Google Apps for Business, Government, and Education.
Free Gmail users can use POP3 or IMAP to access Gmail on a mobile device. Use SMTP to send mail through Gmail.