How To Organize Your Gmail Inbox
It is more effective and time-saving without filtering all these junk emails and you can respond to all other important ones immediately by organizing your Gmail inbox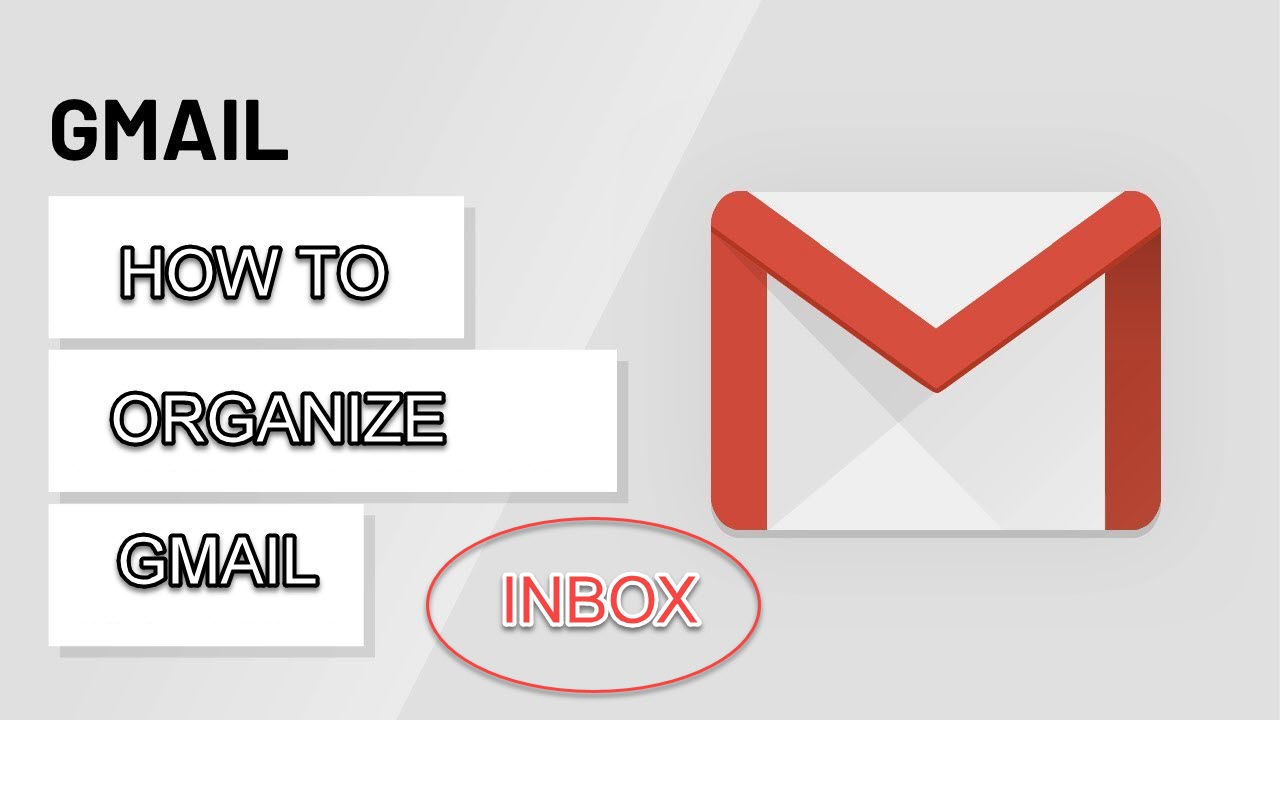 Can you count how many emails you receive every day? There are various junk emails or unimportant emails appearing in your Gmail Inbox. It is more effective and time-saving without filtering all these junk emails and you can respond to all other important ones immediately by organizing your Gmail inbox
TIP 1: Choose the suitable Layout for your Gmail Inbox
Your Gmail Inbox Layout is very important as it can boost your mood when you are stuck in numerous emails. The first step to organizing your Gmail Inbox is to set up your preferred layout
To do this, you need to click on the

gear icon

in the upper right corner and then Choose

Setting
Click the Inbox tab

and

choose a suitable option
Default: This standard format of organizing your Gmail shows the date an email is received, so you can categorize your emails. These appear like tabs at the top of your screen and can assist you in determining which of your essential emails
Important first: Gmail will manage your Gmail Inbox according to the most important emails (yellow marker), others will be shown below these
Unread First: It is nearly similar to Important first but the top emails include messages you haven't opened yet
Starred first: Your Gmail Inbox will split into 2 fields and emails that you stared will be displayed only. Others appear in the second one
Priority Inbox: This is a synthesis of all of the perspectives. Based on your previous actions, Gmail uses predictive analysis to determine which emails you're most likely to interact with. It then prioritizes those emails.
TIP 2: Add a Preview Pane to organize your Gmail Inbox
You can save time and organize your Gmail Inbox thanks to using Preview Pane.
Click the gear icon on the top right and choose Setting

Choose

Labs

Scroll down to

Preview Pane

and click

Enable.

After saving your changes, you'll be able to see a preview of each email that comes in

.
TIP 3: Create Label and Folders to organize your Gmail Inbox
You can use Label to all relevant emails in a group. This enables you to assign those messages to predefined labels used by Gmail to organize your inbox.
You can know more in the article Gmail Label
In this section, you can also create custom labels by selecting "Create new." You can even nest labels within other labels, just like you would when saving files to your hard drive.
You can even color-code your labels to differentiate priority. For example, you could choose red for the VIP label, to which you save all messages from your boss.
When you create a label, it creates a folder in the list on the left side of your inbox and adds the label name next to the subject line. When you archive this message, it will now be saved in that folder.
TIP 4: Create Filters to Organize Gmail
When you create a Label successfully, you can apply Filter to route specific emails to their respective folders and keep them out of your general inbox
1. Choose emails you want to filter
2. Click the "More" button on the top of your inbox layout
3. Choose "Filter messages like this". You can select to filter messages with sender, subject line, keywords, and attachments, among others
Click "Create filter with this search" and choose the action you want to filter to take
TIP 5: Use Send and Archive Feature to Organize Gmail
You can archive certain emails to customize the folder, then you can clean your inbox thanks to Ảchiving messages
Click the gear icon and choose "Setting"

Scroll down and choose the "Show Send and Archive button in reply" and then Save
When you reply to a message, you will have two options for sending it. The first is a standard send, while the second sends the message as well as the email chain to the All Mail archive. If you assigned a label to the message, it will be routed to that folder instead. If you receive a response to an email you sent, the conversation will automatically return to your inbox.
These tips can help you solve all daily and business tasks on Gmail Inbox in a fast and effective way as well as keep your Gmail organized