Two Step Verification in Gmail
One of the best ways to protect or enhance security in Gmail is Two-Step Verification, which is usually called multi-factor authentication.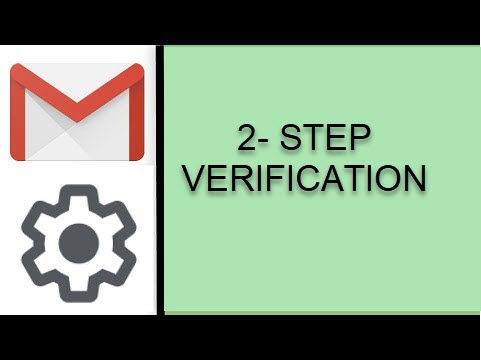 In terms of the security problems, Gmail security attracts huge public attention. Some people even save important things on Gmail like business tasks, phone numbers, and important bills. Therefore, protecting or enhancing security is essential. One of the best ways to do this is Two-Step Verification, which is usually called multi-factor authentication. You will understand this and know how to use it comprehensively with this article:
What is Gmail Two-Step Verification?
Normally, when you use your Gmail account, you only need to type correctly your password. This is known as one-step authentication. This way is really easy, fast, and convenient; however, it is not highly appreciated in terms of security issues.
Gmail Two-Step Verification is the authentication requiring one code that is unique and sent to your phone. This means, there is an extra step and you need to use another device to access your Gmail account. The code which is sent to the physical device is unique and one-time. Absolutely, this code can not be reused or discovered by strangers who want to access your Gmail account.
How to setup Two-Step Verification
It is not hard to setup Two-Setup Verification. The important thing is that you need to access the Internet, have a good device like your smartphone, and spend a few minutes.
Setup Two-Step Verification
1

.

Go to Google's Two-Step Verification page. And Click on the "Get Started Button"

2

.

If you are not logged in, you will be taken to the page where you can sign in

3

.

You have to sign in to your Google account and then you will be taken to another page in this process.

Continue clicking the "Get started" button on this page

4

.

On this next page, you can see the devices which are ready to receive the verification code

You need to choose the suitable device in this list and this will be the phone being used in the second step of setting up the Two-Step Verification process.

In the case that you can not see the device, you need to sign in to the Google account on your device

5

.

You will have a list of options to choose how the Two-Step Verification work

Option 1: You can choose to receive notifications on your phone. This means that you will see the Google verification notification on your phone and then you need to tap it to see the message and sign in.

If this is the option you want, simply scroll down on this page and click "Continue" (then skip to step 8):

On the following page, enter your phone number as a backup option. This is in case you can access your Google notifications the next time when you want to verify your account

After entering the phone number, you need to click "Send" and then receive the code

Enter the code and click "Next"

After confirming your backup phone number, you'll be directed to a page where you must confirm your information and click "Turn On". At that time, you are set all.

You will be directed to a confirmation page where you can change your verification settings if necessary

Option 2: Without using notification prompt, you can use text message to receive code from Google

You need to click on "Show more options" and choose "Text message or voice call"

This may take you to the next page in which you can configure a variety of advanced 2-step verification options, including physical keys as fingerprints

This needs significantly more effort than other ways including the traditional text message, voice call, or notification 2-step verification options. Most people will not require this level of security, but some will.
Do not forget to setup Two-Step Verification as it is the best way to protect your account efficiently