Queued Emails in Gmail
This article will explain what Gmail's Queued feature is and have to solve this problem within a few clicks and then you can send emails with no issue!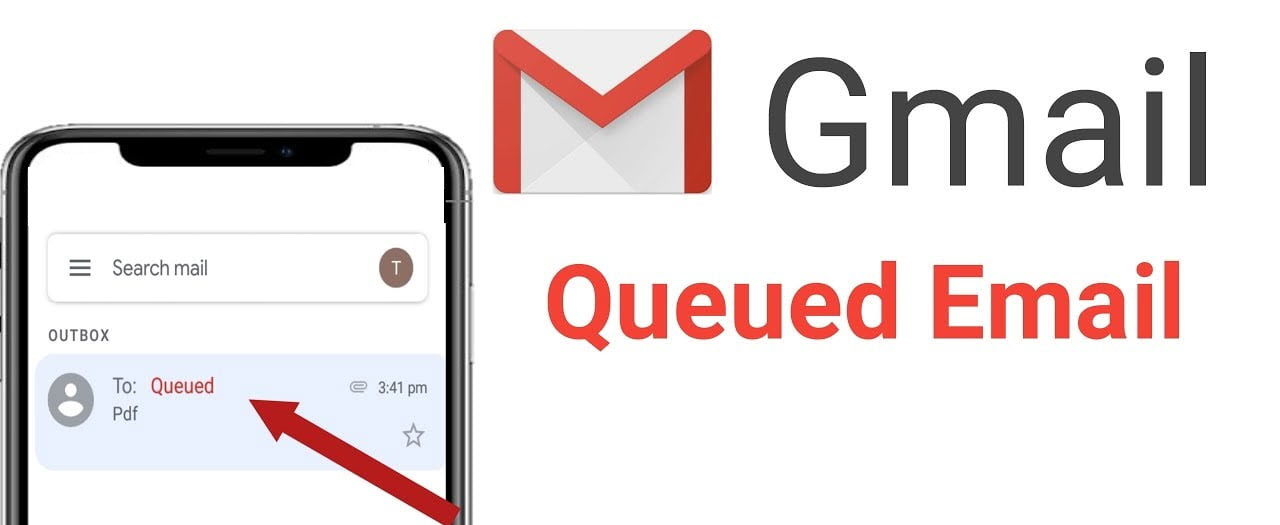 Have you ever encountered a "queued message" in Gmail while sending emails from a mobile device? This issue is more prevalent in the mobile application than in the web-based version of Gmail and is most frequently encountered by smartphone users. This article will explain what Gmail's Queued feature is. It also describes how to repair it.
WHAT IS QUEUED IN GMAIL
The Gmail application will indicate that a specific email message is in the queue. This indicates that the Gmail app cannot immediately deliver the message. This signifies that the message may be saved briefly in the Outbox folder.
REASONS WHY EMAILS QUEUE IN GMAIL
Your phone's storage has been exhausted. If your phone is short on storage, emails may not send.
Connection issues: If you suffer a dip in internet speed, your Gmail program may have difficulty talking with the mail server. You may have queued email if you don't have a reliable internet connection.
Your inbox may have reached a maximum number of messages. Many functions within Gmail are restricted. These include the maximum number of emails you can send in a certain period of time and the maximum size of your email messages. If you exceed one of these limits, your email may be delayed for hours.
HOW TO FIX QUEUED EMAILS IN GMAIL
Before implementing one of the suggested solutions, you must confirm that the issue is mobile-only. Send yourself a test email from your desktop or laptop using the web interface.
If you are encountering this issue, you should verify that it is a Google issue.
Are you utilizing the latest version of Gmail?
Checking to see whether there are any updates is always a worthwhile endeavor. In its most recent version, Google may have fixed the issue you are experiencing.
Have you reached the maximum file size for an email?
Prior to sending an email, double-check all attachments.
May your internet connections be dependable?
Occasionally, network problems cause your Gmail messages to become stalled. Whether Wi-Fi or mobile, you must guarantee that your network connection is stable.
Google servers are encountering difficulty?
Although Google's servers are rarely offline, it is conceivable for them to become inaccessible — even if no one predicts it. Here, you may monitor the status of Gmail servers. If this is the case, Google will resolve this issue.
METHOD 1: ENABLE OR DISABLE SYNC
1. Select Settings from the Gmail app's menu.
2. Choose Accounts from the drop-down menu.
3. The third step is to choose a Google Account.
4. Select Email Account and the account that has been giving you trouble in Step 4.
5. Uncheck the email box and then restart your phone.
6. Once your phone has completely restarted, you must simply enable the checkbox.
METHOD 2: CLEAR THE APP'S CACHE
1. Navigate to the Phone's Settings menu.
2. From this point, select the Application Manager option.
3. Select All from the list of apps.
4. Select Gmail from the list of available applications.
5. You should see the Clear cache and Clear data buttons.
6. Press the two buttons together.
This is how you can rapidly clean your app's cache and delete any queued emails.