Send Self-Destructing Emails in Gmail
When you send Self-Destructing Emails in Gmail, all of them will be private and it enhances the security of your secret conversation or tasks.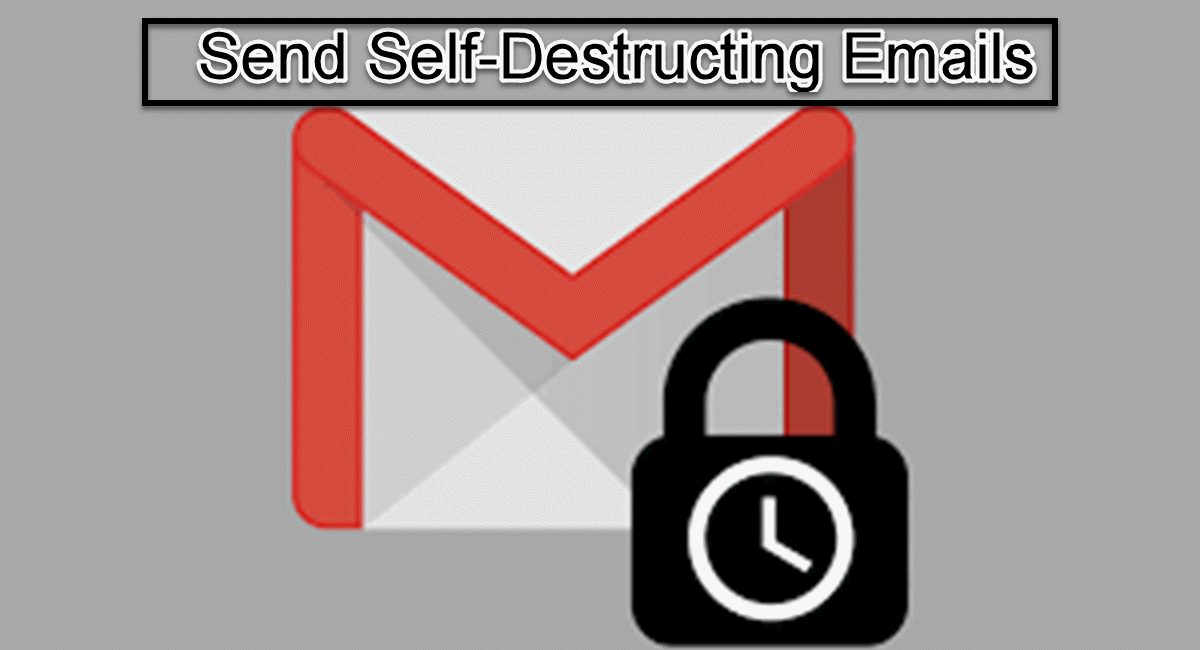 When you want to keep some communications to be confidential and do not want they will end up in the wrong place or with the wrong set of eyes on them. Self-destructing messages, a feature of Gmail, is a solution straight out of a vintage spy film.
HOW TO SEND A SELF-DESTRUCTING EMAIL IN GMAIL



1

Go to Gmail and log in using your browser.

2

Select Compose, and then start composing a message as usual.

3

Select the lock and clock icon at the bottom of the Compose window to activate confidential mode when it appears.

4

You can make changes to your message's settings in a new window that will open. Determine the time period until your message expires.

5

You can select how Gmail will handle the message on other platforms at the bottom of the window. The recipient can receive a password via email or text. When finished, choose Save.

6

As usual, compose your Gmail message and send it.
1

Start the Gmail app.

2

In the lower right corner of your screen, click the (+) to open your inbox.

3

The Gmail compose screen will now appear on your screen. Select Confidential mode by tapping the three vertical dots.

4

The Confidential mode settings in Gmail will open. Decide how long you want your message to be in the beginning.

5

After deciding whether or not to send the receiver a passcode through text message, hit Save.

6

After that, simply write and send your letter as usual. Other than that, Gmail will handle everything.
WHAT TO DO WHEN RECEIVING A SEFL- DESTRUCTING EMAIL FROM OTHER
A confidential (self-destructing) message from Gmail will initially appear in your inbox looking exactly like a regular message. As you normally would, open it.

The message won't actually appear to you. Instead, you will receive a Google notice stating that this is a confidential message and identifying the sender. You can access the message through a link in it. Select look at the email.

On mobile devices, your browser app or a new tab will open. You'll notice a message identifying the email address to which the message was sent in the new tab. You can ask for the code required to open it if you are the owner of the address. To obtain the code, choose to Send Passcode.

Wait for a new message from Google to arrive in your inbox, then open it to reveal the passcode for your message.

Returned to the message tab in your browser, copy or memorize the code, then type it in there.

You will be logged in and see the message after entering the code in the browser tab. Select Sign Out once you're done.